RAY FRICK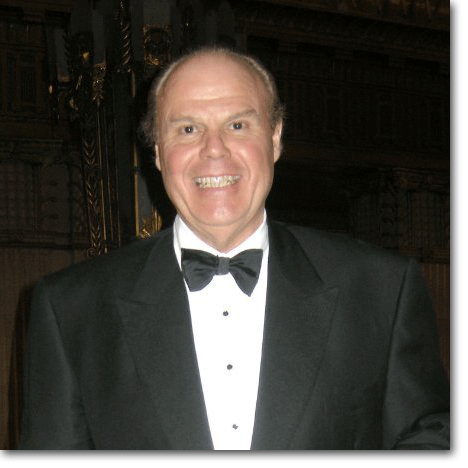 Ray Frick is CEO and Managing Principal of Augustus Group LLC, October 2004 to present, a specialized senior management advisory and private investment firm. Mr. Frick, longtime executive and industry leader, is a 1999 Printing Industries of America Hall of Fame Inductee. The Augustus Group delivers targeted solutions for business and financial challenges by deploying focused strategic planning, metrics analysis, and turn-around management expertise. Mr. Frick's team provides broad gauged merger and acquisition stewardship and due diligence advisory services. The Augustus Group is national and international in scope of services.
Frick and his seasoned executive practitioner team collaborate with companies and related private equity firm investor partners to improve operational performance, augment cash flow, drive business betterment through strengthening financial results, achieving optimization of shareholder value for liquidity events and owner exit.
Ray Frick served as CEO of Digital Imaging Solutions (DIS Direct, LLC), May 2015 to present, in a contract capacity. DIS Direct is a provider of digital imaging solutions, offering variable personalization, database management, processing & analytics, high-speed inserting, mailing including on-site United States Postal Service presence, and logistical and tracking services. DIS Direct is a supplier of personalized and customized direct mail formats, and offers solutions that simplify and expedite data-based direct mail marketing.
Mr. Frick is Co-Executive Producer of a current feature motion picture titled Akwaaba. A contemporary romantic comedy, Akwaaba is set in New York and Ghana. Pre-production began Q4 2016 with targeted release Q4 2018. Akwaaba is a Rhythms of the Globe cinema project.
Additionally, Mr. Frick has served on the Board of Trustees of Radford University, Accra, Ghana January 2013 to 2016. Also, Mr. Frick held the position of U.S. Visiting Entrepreneur & Lecturer in Leadership & Entrepreneurship at Radford University, Accra, Ghana, November 2012 through 2014.
Ray Frick served as President for a two-year engagement at Werner Printing and Engraving Company, March 2012 to March 2014. Werner Printing and Engraving Company is an industry leader offering fine engraving for government, business, and social markets and the creative design community. A full suite of upscale specialty printing capabilities, and complete stationery services is offered to professional firms, business, and industry.
Majestic Mills Company appointed Ray Frick Chairman of the Board on a consulting engagement basis from February 2011 thru February 2012. Majestic Mills is a provider of fine engraving services since 1923.
Frick was CEO and President, and co-owner of The Lehigh Press, Inc. from May 1998 through October 2003, achieving the highly successful sale of the company. Mr. Frick and his team led the transformation of a near bankruptcy turnaround situation to solid profitability, returning 7.6 times invested capital to shareholders at transaction closing October 2003. At the acquirer's request, Mr. Frick stayed on in a retained consulting capacity from October 2003 to August 2004 when a follow-up transaction with KKR and DLJ Merchant Banking Partners occurred.
During Mr. Frick's CEO tenure, he and his team rationalized the cost model, built quality sales, added relevant technology and reinvigorated the Lehigh Press sales and marketing engine, all propelling Lehigh Press to a $150MM technologically advanced privately owned company, with market leadership positions in both highly specialized direct response print materials and full color el-high book components. Lehigh celebrated its 80th Anniversary in 2004, and operated in three printing industry sectors: book components for educational publishers, direct marketing/commercial printing and advanced digital prepress.

Formerly, Frick served as President and Chief Operating Officer, Commercial, Book and New Market Groups at Quebecor Printing (USA) Corp from 1994 through May 1998. At Quebecor, Mr. Frick achieved P&L growth to $1.1 billion in revenues in printing and digital communications. Mr. Frick built the Quebecor Direct Group from start-up to over $300MM, achieving the No. 1 US market position in 1997 and 1998 through a series of acquisitions, including Petty Company, Sayers Communications Group, Eagle Lithographers, and internal reconfiguration of existing Quebecor facilities.
Earlier, Ray Frick was President, Direct Marketing Group Banta Corp from 1988-1994. Under Mr. Frick's leadership the Banta Direct Marketing Group achieved the No. 1 market position in U.S. direct marketing printing space, 1993 and 1994, through both organic development and the successful acquisition and integration of Danbury Printing Co.
Prior, Frick was President of Brookshore Lithographers and concurrently Executive Vice President, Beddor Companies, before the Banta Corp acquisition of the Beddor Companies. Mr. Frick was originally recruited into Brookshore from R.R. Donnelley & Sons.

R.R. Donnelley & Sons employed Ray Frick in a variety of Book Group sales positions, based at corporate headquarters in Chicago.
Ray Frick started his career at E.I. duPont de Nemours & Co. following graduate school. While at DuPont Co., Frick held industrial marketing research and sales positions, leading to Manager, National Graphic Arts Distributor program for the Film Department, DuPont Co.
INDUSTRY & ACADEMIC LEADERSHIP, MEDIA RECOGNITION, AND SPEAKING ENGAGEMENTS
Entrepreneurship and Leadership Lecture Series, Radford University, Accra, Ghana, January 2013

Cover Story, Printing Impressions Magazine, "Making Print That Lasts a Lifetime", July 2012

Hall of Fame inductee, Printing Impressions/Rochester Institute of Technology, 1999

Board of Directors, PIA/Web Offset Association, 1999 to 2003

Board of Directors, Printing Industries of Illinois & Indiana, 2000 to 2004

Board of Trustees, Graphic Communications International Union (GCIU) Retirement and Disability Fund, 2000 – 2002

Board of Directors, Print and Graphics Scholarship Foundation, 2000 to 2004

Faculty Speaker, Mergers & Acquisitions, Annual Fulcrum Printing Industry Conference, 1999 & 2000

R&E Council, Keynote Address, Reflections on Our Changing Industry at the Dawn of the New Millennium, November 1999

R&E Council, Keynote Address, Maximizing Your Business Potential in Today's Economic Climate, May 2001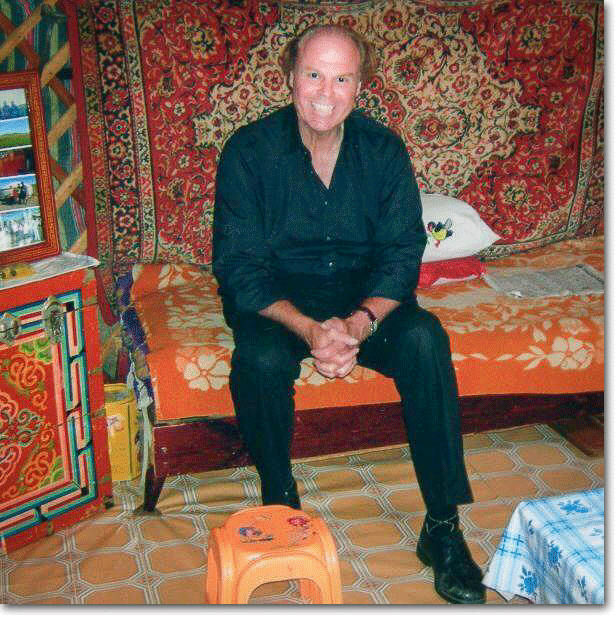 Ray Frick's civic and non-profit arts Board affiliations include the Lake Forest Symphony, Board of Directors, Lake Forest, IL, the Chicago College of Performing Arts (CCPA) of Roosevelt University, Board of Advisors, the Grant Park Orchestral Association at Millennium Park, Board of Directors, Chicago, IL, WFMT Radio Station, Advisory Committee, one of North America's premier classical music stations & network, Chicago Lyric Opera Guild, Board of Directors, and the Lookingglass Theatre, Board of Directors, Chicago, IL.
Additional civic, charitable, and educational development activities, include Boston Symphony Orchestra – Presidents at Pops, The Park School, Brookline, MA; Make-A-Wish Foundation; Tutoring and Scholarship Program, Chicago City Lights Fourth Presbyterian Church, Junior and Senior High School students, Chicago inner city underserved communities.
Mr. Frick is a member of the Chicago Club, Exmoor Country Club, Highland Park, IL; the Algonquin Club of Boston, Wentworth by the Sea Country Club, NH, The Chicago Council on Global Affairs, President's Circle.
Ray Frick holds an MA in International Relations from the University of Maryland and a BA with honors in Political Science and Business Administration from Gettysburg College. Mr. Frick earned All East, All Middle Atlantic Conference and Associated Press All Pennsylvania football honors as defensive tackle with free agent professional football contract offers from the Green Bay Packers and the Los Angeles Rams. Frick was a Varsity wrestler and member of SAE Fraternity. Mr. Frick has two wonderful daughters by an earlier marriage.